International Zebrafish and Medaka Course (IZMC)
Fish models have increasingly gained importance in biomedical research during the last few decades. Particularly two teleost species, zebrafish (Danio rerio) and medaka (Oryzias latipes) have become essential model systems for analyzing gene function in vertebrates. Their suitability for forward genetics especially their small size, the transparency of the embryos and the extra-uterine development made them ideal systems for systematic studies of developmental processes. In the meantime these fish have also provided many disease models that allow the study of pathophysiological processes in real time and at high cellular resolution in the intact embryo.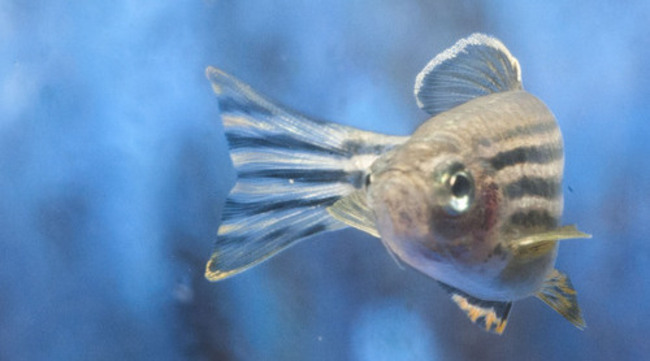 The Directive 2010/63/EU of the European Parliament and of the Council of Europe demand that persons performing animal experimentation should be adequately trained. Today in Germany, a plethora of courses which follow the FELASA B concept is offered by universities and other research institutions. These courses mainly address research with mice and rats however, work with fish is not covered. In order to train students, graduates, postgraduates and principal investigators in the use of zebrafish or medaka for biomedical research, the European Zebrafish Resource Center at the Karlsruhe Institute of Technology offers a course teaching all relevant topics.
The theory element of this course is presented using online material accessible for participants via the ICMZ website. Theory topics – among others – include legal regulations and guidelines, ethical aspects of animal experimentation (3R, alternative concepts), biology, husbandry, breeding and feeding of zebrafish and medaka, as well as health monitoring and diseases. Other fish models in toxicology and biomedical research will be discussed. The practical elements of the course, will include training in the handling, husbandry, breeding, anesthesia, fin clipping and euthanasia of zebrafish and medaka using the facilities of the EZRC and the associated KIT Institute Institute of Biological and Chemical Systems - Biological Information Processing.
The course will be completed with a multiple choice examination. Those who have passed the course and examination successfully will receive a certificate confirming their specific knowledge of zebrafish and medaka as well as their skills to work with these animals meeting the legal requirements.

The International Zebrafish and Medaka Course (IZMC) at KIT is accredited for the functions A, C and D
by FELASA (http://www.felasa.eu/) under the registration no. F059/17 in June 2017.
| | |
| --- | --- |
| Function A | Carrying out procedure on animals |
| Function C | Taking care of animals |
| Function D | Euthanasia |
The IZMC course covers the following modules according to the EU directive 2010/63/EU
EU directive training Framework -> English.
EU Aus- und Fortbildungsrahmen -> Deutsch.
| | |
| --- | --- |
| Core Modules | N° 1, 2, 3.1, 4, 5, 6.1 |
| Function Modules | N° 3.2, 6.2, 7, 8 |
| Additional Task Modules | N° 20, 23 |
In addition, some topics of other modules are addressed but not in detail.
For further information on the learning outcomes of the course please see
ATF -Certificate possible
An ATF (Akademie für tierärztliche Fortbildung) Certificate can be provided, if requested. The IZMC is accredited by the ATF.
Next courses:
22-25 May 2023 (German) fully booked
25-28 September 2023 (English)
23-26 October 2023 (German)
27-30 November 2023 (English)
22-25 January 2024 (Language dependent on registrations)
18-21 March 2024 (Language dependent on registrations)
13-16 May 2024 (Language dependent on registrations)
23-26 September 2024 (Language dependent on registrations)
28-31 October 2024 (Language dependent on registrations)
25-28 November 2024 (Language dependent on registrations)
If the courses are full, your still can register. If places become available due to cancellations, you will be informed.
Please note that the participation to a specific IZMC course cannot be guaranteed. We allocate the places in the order of the position in the waiting list/ registration time.
Register here
European Zebrafish Resource Center (EZRC)
The EZRC offers a zebrafish stock collection.